Forensic Consultant For Traffic Offences
Read and approved thousands of impaired driving cases and traffic related investigations including excessive speed.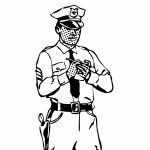 Retired Police Corporal with 28 years policing experience.
Significant experience in the operating procedures of breath testing instruments and approved screening devices.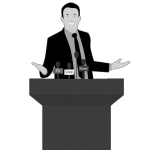 Keynote speaker at impaired driving by alcohol or drug conferences.
Court recognized expert witness for police Radar.
"FROM SPEEDING TICKETS TO OVER-.08 CASES, I CAN BE THE TICKET TO YOUR SUCCESS IN COURT"
Years of Policing Experience
Read and approved impaired driving and traffic related cases
Years as a Master Instructor for police Radar and Laser
"Grant was one of the most highly regarded traffic officers in the province for many years. We've used him as a consultant for over a year and we have been very pleased with his services. His analysis of fact patterns and files often gives us the edge when it comes time to deal with matters before tribunals and courts. He knows and takes care to explain the proper police procedure. If you have a police involved driving case it's certainly worthwhile to contact him to better understand your file and if necessary, use his services in court as an expert in traffic investigations and enforcement."
-Paul Doroshenko
I am a criminal defence lawyer and I have retained Cpl (Ret) Gottgetreu as a forensic expert on a number of cases. I am always amazed at the degree of detail and  thoroughness of his reports. His reports are always afforded a great deal of credibility and deference by the courts because Grant is always very clear about his role and duty of impartiality. His extensive training and experience is also widely respected by decision-makers and opposing counsel alike. With regards to police training and road side procedures in particular, Grant is a human encyclopedia.
On a professional level, my client's and I have always been absolutely thrilled with the quality of work Grant has provided. But moreover, on a personal level, I have learned so much from working with Grant, that my ability to assess any case and identify any possible issues has risen to a whole new level. I can honestly say Grant has made me a better lawyer. I would not hesitate to recommend him for any police related expert evidence you may require.
-Jacqueline L. Halliburn, J.D.
Grant's reports are invaluable. He applies his extensive knowledge to the facts of the particular case and articulates his analysis in a way that is accessible to both lawyers and non-lawyers. Grant's insight clarifies and simplifies complex issues, helping me to present the best possible defence(s) for my clients. The quality of his reports and his attention to detail is consistently outstanding, and whether I require a report in one week or one day, Grant always meets my deadlines.
"I've had the opportunity to retain the services of Grant Gottgetreu in several capacities both to provide expert opinions as well as to act as a consultant on files.  His vast experience and inside knowledge of police procedures on impaired driving and Motor Vehicle Act offences have been instrumental in helping me achieve excellent resolutions for my clients on their files.  I have found Mr. Gottgetreu very prompt in his communication and thorough in his review of files.  I would not hesitate to recommend his services."
-Michael Thain
"Grant is my top expert for all my traffic matters.  I trust him to provide first class expert testimony for all my traffic trials.  I will always use his services if I must win a case at all costs."
-John Chak, Esq.
I have used Grant on several files, both in violation ticket and Immediate Roadside Prohibition cases. I have found that he is often able to provide valuable insight into areas of police procedure and policy which have permitted my clients to be successful on technical and nuanced arguments. Grant is able to identify flaws in the police investigations that may be otherwise overlooked due to his vast experience and knowledge. I highly recommend his services, as they will assist your clients in achieving a successful outcome in their cases.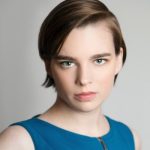 -Kyla Lee
I practise criminal law and have been doing so for several decades. I have been involved in organizing and participating in many conferences in this field. During these seminars, Grant has been invited as a guest speaker. His presentations have been very informative and clearly show his knowledge and competence in the area of traffic law enforcement. He provides expert insight into impaired driving cases and related matters based on his extensive career as a police officer, screening device instructor and qualified technician. I have known Grant for several years and have consulted with him on strategy for my cases. His analysis of the procedures and police protocol are accurate, enlightening and most useful for trial preparation.
Grant is outstanding. His knowledge and experience is first rate. I frequently use him in Criminal Impaired Driving, IRP, and Traffic matters.  Having Grant on board in a criminal impaired driving case has been the difference in numerous cases where the charges were either dropped or the client was acquitted. Grant understands the intricacies and challenges faced by police and prosecutors in Impaired driving cases and he readily uses that knowledge to help build a formidable defense. He is also an excellent witness. He comes to court prepared and is amicable and very persuasive. His reports are also first class and professional. As a result of working with Grant, I have enjoyed an extraordinarily high win rate in criminal impaired driving cases. I don't believe that would be the case had I not sought Grant's assistance.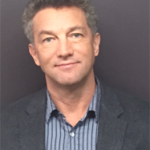 Jerry R. Steele